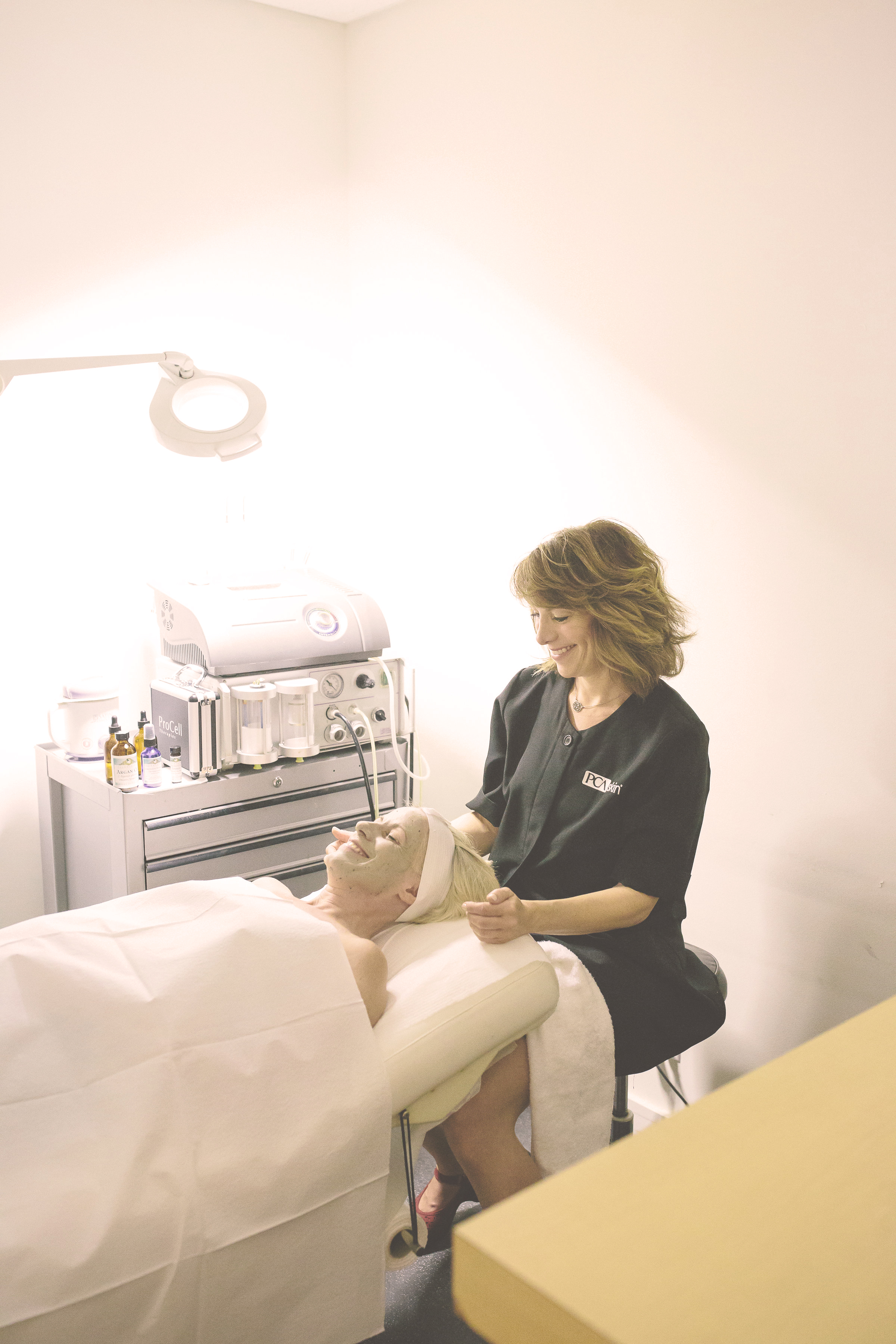 Approach
"Craft proceeds from the whole person, the heart, head, and hand in proper balance...natural materials, natural processes, and an accepting heart––these are the necessary ingredients."
- Shoji Hamada, The Unknown Craftsman
As a skin care therapist with 20 years' experience, I integrate my day spa and medical and wellness background into a comprehensive approach to support you and your personal care. I seek to understand how YOU want to age and create bespoke treatment plans designed around your goals, desires, skin, and health. Every treatment plan is hand-crafted.
If you're interested in improving the appearance of your skin we will work together and create your healthy, smooth, and radiant complexion. Your treatment plan is infused with traditional and advanced facial care. Every step and component is specifically tailored to your complexions condition. Treatments are layered to perfection addressing and preparing your largest organ for result-oriented and predictable results. Advanced modalities in the hand of an experienced and skilled clinician will deliver gentle and effective results.
Services
Acne, blemish prone skin, aging, premature aging, hyperpigmentation, sun damaged, sensitive skin, and follicular inflammation are some common skin conditions which can benefit from consistent professional facial care. Preventative maintenance is a built-in benefit of a facial care routine.
Your skin care journey will be tailored to meet your skins unique needs. As your skin health partner and guide, I will ensure that you are on the perfect treatment path to bring about the results you are seeking.
This path may include:

Chemical Exfoliation
Advanced solutions combine exfoliating acids, melatonin inhibitors and skin-strengthening agents to provide maximum benefits with minimal discomfort and no down time. The synergistic effect of their ingredients provides corrective and nutritive benefits while exfoliating the surface of the skin to help minimize the appearance of fine lines and wrinkles and even skin tone.
Mechanical Exfoliation
Dermaplaning is the original clinical exfoliation epidermis treatment used to smooth away dead surface skin and superficial vellus hair, leaving the skin incredibly smooth and primed for additional targeted facial care. Microdermabrasion exfoliates using a diamond tip or fine crystals to break up coarse, clogged, and dull dead skin. This treatment is proven to refine the texture and tone of the skin. This is especially beneficial for reducing the size of pores and refining fine lines.
Microcurrent
Technology utilizing micro-electric stimulation to re-educate facial muscle tissue at a cellular level results in a toned and supple complexion. Intensity is modified and results are accumulative as treatment progresses.
LED Light Therapy
Inspired by light and proven by science, low-level light therapy is a path to a radiant complexion. Light therapy reduces inflammation and increases micro-circulation on a cellular level promoting healing. This treatment is effective for acne, blemishes, and aging skin.
Micro Channeling
Micro channeling creates tiny perforations causing a natural healing response. Combined with a proprietary solution, new collagen and elastin are produced which results in firmer, smoother, and healthier skin. This technique is generally employed to reduce wrinkles, fine lines, acne scars, age-spots/sunspots, and stretch marks.
Oxygenating
Oxygenation is an anti-oxidant facial including an aromatic black cherry infusion. This produces a radiant healthy complexion and is recommended before an event.
Traditional Facial
A gentle cleansing and exfoliation with warm towels or steam, stylized massage, pore extractions, and a finishing mask leaves the complexion hydrated and refreshed.
Aromatherapy
The benefits of Essential Oils (EO) are vast. Applied directly on skin, sprayed or inhaled, EO's treat and condition the complexion. In addition, therapeutic benefits impacts mood, memory, and emotion. This biologic unity care is natural and effective for healing and beauty.
Reiki
Reiki energy work expands the chakras delivering the energy fields what is needed for the higher good. This can be provided with or without touch and leaves you feeling refreshed and renewed.
Although you come to a licensed professional to achieve healthy, beautiful skin, how you treat your skin at home is critically important to your success. I will support you with the creation of a simple and customize home regimen to provide you with even more dramatic results.
Meet Madeline
I am an intuitive aesthetician providing scrupulous skin care. I integrate medical skincare, spa services, and conscious care to deliver authentic beauty, from the inside out. I consider myself your partner in your skin health. I carefully design unique treatment plans for each client based on your short and long term goals.
I have dedicated myself to making others feel beautiful and look their best. I aim to create a calm and relaxing environment for my clients and I take an integrative approach to facial and body care balancing my advanced clinical background with whole body wellbeing.
For the past twenty years, I have been in search of treatments that would produce long lasting and dramatic results. This journey allowed me to develop protocols within conventional medicine and marry that with allopathic treatments for impressive results.
I hold a degree from DePaul University focused on integrated wellness, as well as, advanced Aveda training. I have earned certificates in aroma botanical therapy, reiki method of natural healing, science of skin care for men, acupressure, manual lymphatic drainage, reflexology, skin and health and fitness obaji. Additionally, I am certified in IPL Quantum, clearlight, sheer diode and Yag hair removal laser certifications and PCA skin with advanced peeling techniques. I am a passionate lifelong learner.
In my free time, I enjoy spending time with my family, yoga, the outdoors, and dark chocolate.
Schedule an appointment
At your private consultation we will review your health history, current lifestyle and identify your desires for your complexion. Please provide some information before your appointment so that I may be better prepared for you.